Project Risk Management for Oracle® Primavera

RiskyProject is designed to easily integrate with Oracle Primavera project management software. RiskyProject can read project data created in Primavera perform quantitative risk analysis on your project. RiskyProject is integrated with Primavera P3 and higher.
RiskyProject is also integrated with SureTrak. RiskyProject can import schedule from SureTrak, perform quantitative risk analysis, and export results back to SureTrak. SureTrak can be launched directly from RiskyProject.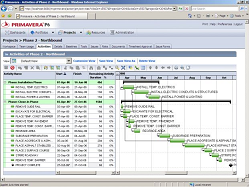 Create project schedule in Primavera. This schedule can be exported to Microsoft Project XML or MPX file. XML file export needs to be configured in Primavera.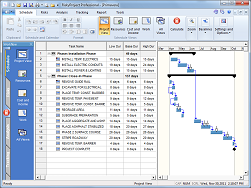 Import the schedule created in RiskyProject into RiskyProject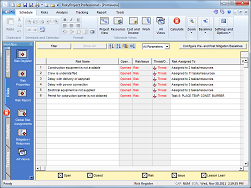 Assign risk and uncertainties. Note: if you re-import project schedule from Primavera you don't need to re-enter all risks again.
Perform Monte Carlo simulations and view risk adjusted Gantt chart.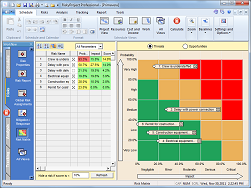 In RiskyProject view risk matrix based on results of quantitative analysis.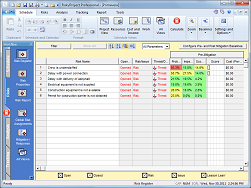 In RiskyProject view risk register based on results of quantitative analysis.