Analyzing Cost

Use the Cost Analysis view to analyze cost on each stage of the project. The Cost Analysis view has up to three cost diagrams:


Use the slider to determine:
• Cost Variance (actual vs. budgeted cost)
• Cost with Risks and uncertainties vs. Current schedule (budgeted) cost.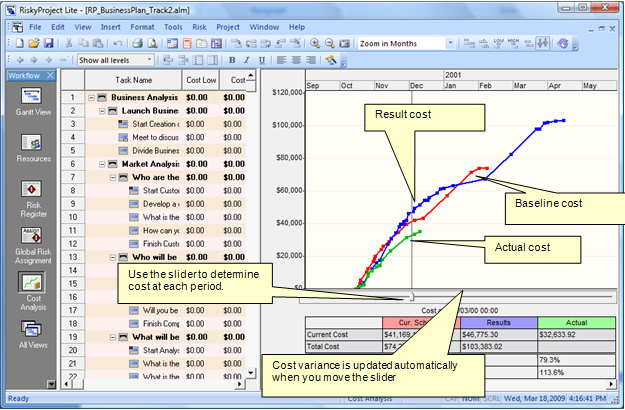 ---
• Use the shortcut menu to manipulate with chart. In particular, instead of presenting a line chart of current schedule, result, and actual cost, you can present an area chart by choosing Fill Chart from the shortcut menu.
---